Chicago Instagram Spots
I've lived a few hours away from Chicago my whole life. I just got back from another trip to the gorgeous Windy City. I had an amazing time and took some photos that I love, and I want to share the locations of these photos with you all! In this post, I've rounded up the best Instagram Spots in Chicago! FYI, it's definitely possible to hit all of these locations on a weekend trip to the city if your time in Chicago is limited.
Chicago Instagram Photo Locations
A bar/fake colorful laundromat/bowling alley/vintage arcade/restaurant and more (shocking, I know).. but this is one of the most aesthetically pleasing, vintage and retro vibes photo locations I've ever been to.
The famous "Rose All Day" sign you've probably seen on instagram before. This restaurant is located in River North. I really loved the food here so it's a good place to come eat and take photos!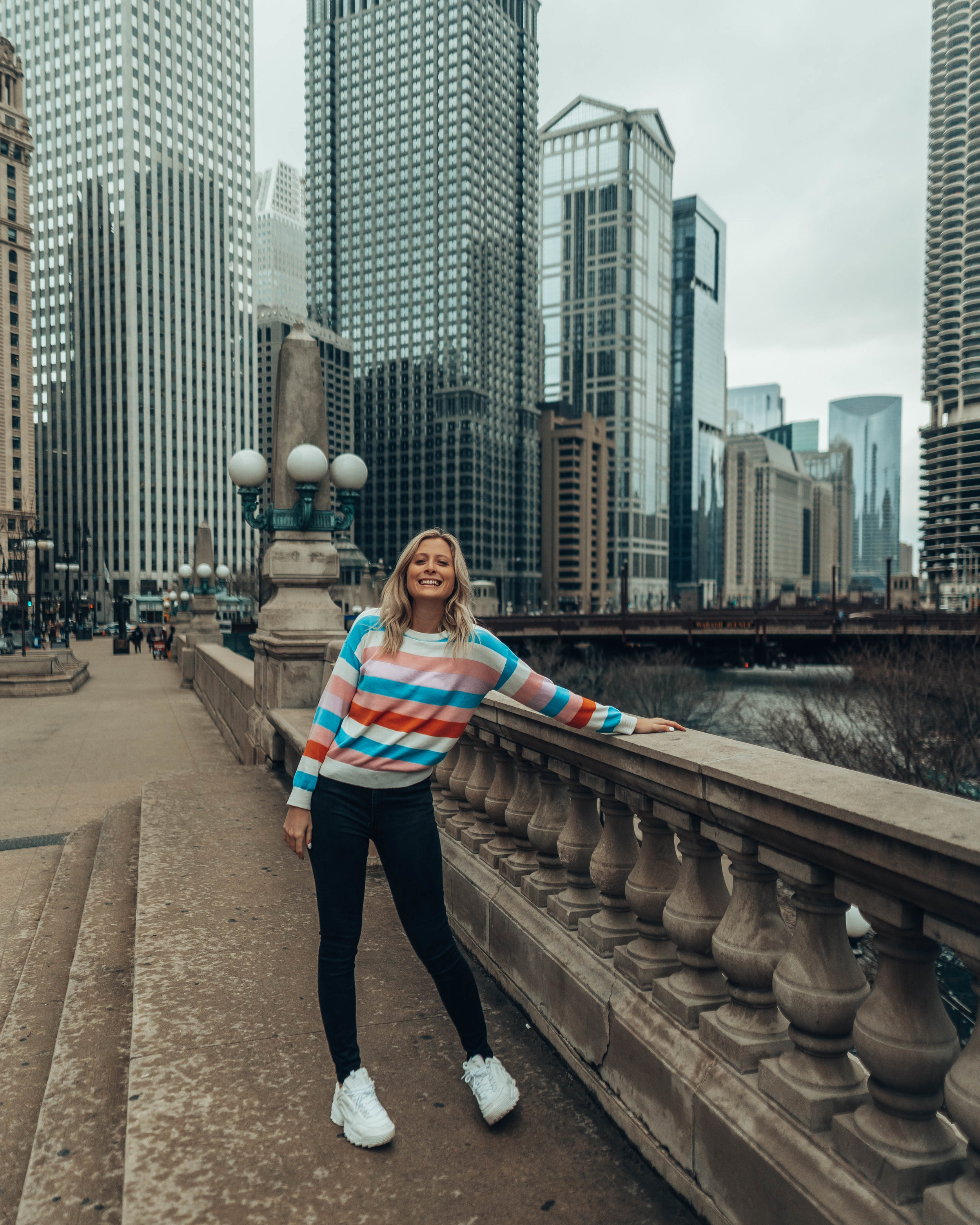 The views of the city are stunning from the Chicago Riverwalk. There is seriously so many different spots to get gorgeous photos here! It wasn't crowded at all when I went on a Sunday morning, but it was also raining as you can see in the photo :)
I'm not sure what the flower shop is like on the inside since I was here on a Sunday and it was closed, but I feel in love with the outside sign and defintely think it belongs on this list!
I hope you found some locations that you want to take photos at during your next trip to Chicago! I would love to hear some of your favorite IG spots in Chicago!
XOXO,
dom